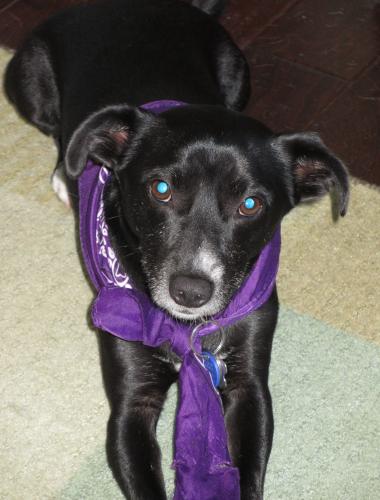 Dr. Annie,
Thank you as always for your caring and kindness.
Dr. Daniel was a calming presence for us and for Koda as we said our good-byes in this life.  The tenderness that he showed to Koda still brings tears.
Having the time to hold and talk with him and have the ability to look into Koda's eyes at home without him showing fear and anxiousness as he passed helps my heart heal from the void he leaves. I am so grateful for you, your staff and the service you provide.  Thank you.
Koda,
Such a sweet and unassuming pup you left us far too soon but the 10 years we had with you were precious ones.
I can see you now laying up on the patio chair basking in the sunshine taking in the warmth and listening to the birds and neighborhood sounds around you. 
Run free my pup, free of pain in this world and we will meet again at the Rainbow Bridge.
Eternally grateful for your unconditional love.
Love you forever.
Carolyn Coates
Cypress