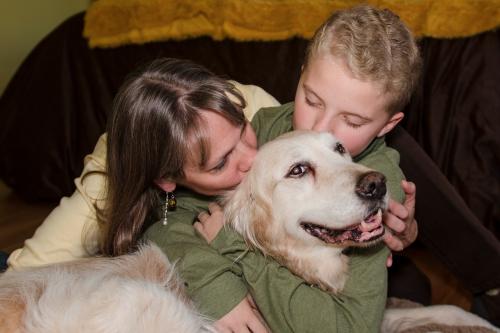 We offer a compassionate, caring and gentle pet euthanasia service done in the comfort of your own home so that your beloved pet doesn't have to be put in a stressful situation, having to be lifted into the car, going into a noisy, busy veterinary hospital to spend the last few moments of his or her life on a cold stainless steel table.
You undoubtedly want your pet to be comfortable at home with you in his last moments. You want your pet to feel your reassuring touch. You want him on his soft, comfortable bed or in your arms, with your gentle and loving hand stroking him. You want these last moments to be stress-free, peaceful, at home, in familiar surroundings.  No cold, stainless steel table, perhaps you want him lying next to you.  You want this moment to be quiet, calm, and for your baby in gentle, caring, kind and loving hands.
We primarily service the areas of Orange County, Riverside County, Los Angeles County, part of San Diego County, part of Ventura County and part of San Bernardino County.  But wherever you are in the world, the information on our website will help you through this difficult event of your life that is the passing of your pet.  We will gently guide you through the difficult decisions you will have to make and ensure that you have full understanding of what is ahead.