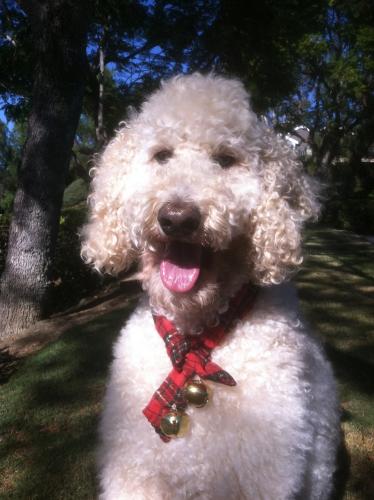 Hi Dr. Annie,
We very much appreciate your care and heart-felt thoughts.  Dr. Lily was wonderful and helped immensely with Snickerdoodle's quiet transition.  Her attention to detail and sense of timing brought us comfort in the moment. Your service is amazing in smoothing one of life's more difficult rites of passage, that of losing a long-loved pet.
Snickerdoodle is a real blessing to many, bringing love, laughter and stories.  So it's fitting we can continue to share him with those that are perhaps hurting. A short, but recurring story: just a couple days ago, even as he was near his end, we were having a sandwich outside with him when a lady we never met ran (literally) the length of the parking lot from Trader Joe's to say "hi" to him and her husband drove over.  That's been the story of his life.
While we miss him greatly, we draw comfort knowing he's at peace and from our many wonderful memories. 
Warm aloha,
Pat and Jon Bastis
Laguna Niguel