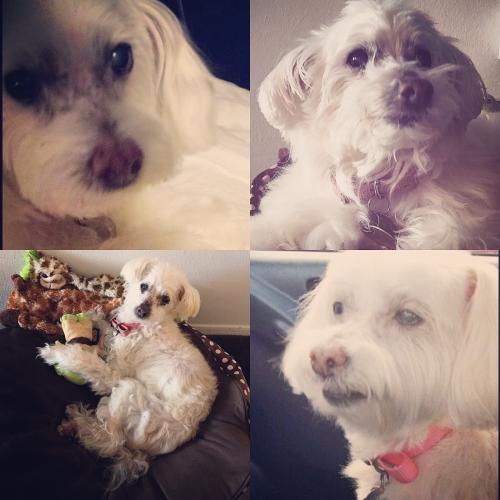 Dear Dr. Forslund,
Thank you for all that you have done for us and all you have offered. We could not have let her go with peace of heart without Dr. Julie being so gentle and kind not only to Rocky for to the three of us - yet, laughing with us when we needed it the most. We are forever grateful and will never forget what a blessing that day was.
Rocky was a part of our family for 14 years and has left an irreplaceable hole in our hearts. It seems there is never the "right" time. The tears still flow as they do now. This process is never easy but having this opportunity to say our goodbyes this way was the best for all.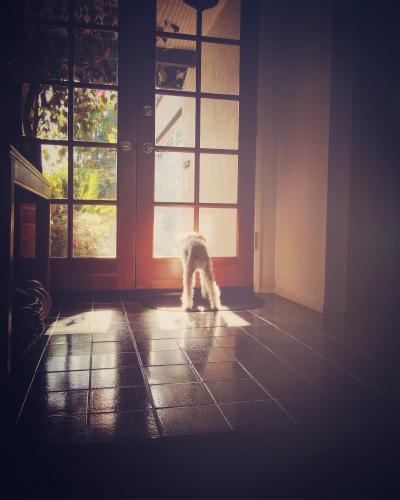 Here is our tribute to Rocky. Our adult daughter, Monique, wrote this. "My heart did not understand unconditional love until I met you. You have lightened up my life every day for the last 14 years. You've helped me heal, you've helped me flourish. You've even pushed and tugged me in the right directions without me quite knowing or understanding. You are truly my soulmate. We chose each other before we came to this Earth. You nurtured and grew my heart into its' fullest potential. Even when I bottled and closed it up, you came in with your paws and your woofs and you taught me how to love unconditionally. And you let me overwhelm you with all of this love I never realized I was capable of. I have infinite and resonating love for your beautiful soul. I know that you will always be with me my love. I will never forget the moment your heart stopped and mine kept beating. If I hear your "ruff" or feel you pawing my blankets at bedtime, I'll know it's you showing me your love. I knew you understood on your last day. I took you outside and the breeze blew through your ears and your fur. You gazed up into the sun and looked back at me and it was this perfect moment that I will never forget. I saw our spirit family guide you across in light and air. I am so grateful that you had such a peaceful crossing over. You have such a beautiful soul and I am so honored to have had you as my fluffy best friend. You mean the world to me Rocky. I know you're running your sprints and flying in heaven now with no pain to hold you back. I love you sweet girl. Rest In Peace Rocky. We will meet again my love."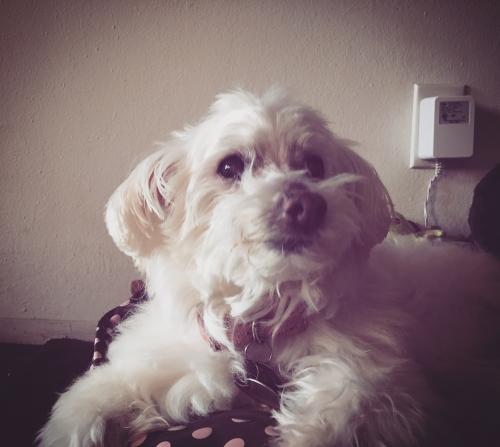 We have recommended you to all our friends and family that will one day have to make this decision also. Take good care. Be well.
Sylvia Valle
Lake Forest