Hello Dr. Forslund,
Thank you so much for reaching out to us. We appreciate your compassion during a difficult time in our lives. We are so grateful for you and your services.
Nox was such a wonderful dog and we feel it was truly a gift to be able to say goodbye to him at home, surrounded by our family and three other dogs. Thank you so much for allowing us this opportunity. We will certainly miss our gentle giant. Seven years wasn't nearly long enough to have with him. Everywhere we went, people would recognize him and ask if he was "Nox the Giant Schnauzer." He was truly a joy to have.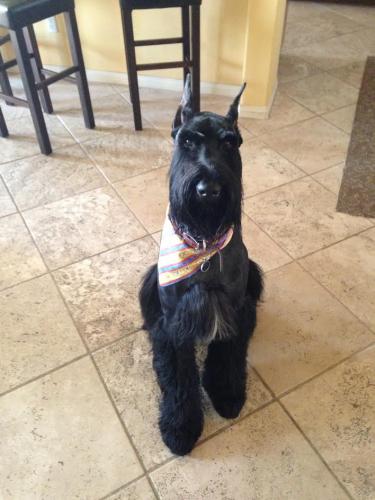 Because of you his passing was peaceful and he is no longer suffering. Thank you from the bottom of our hearts and God bless.
Regards,
The Murray Family
Brea