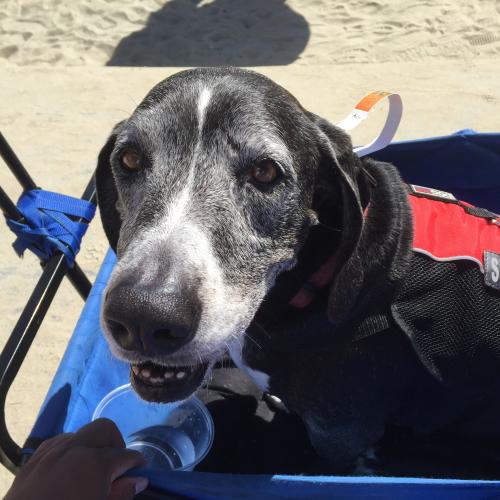 The home euthanasia process was the best it could be. I was able to have Snoopy with me, and have friends around. It was the best way to have her go in peace and let me mourn her loss. I miss her every day, but I know she is better off where she is now. The others were also able to say their goodbyes which was important to me. She will always hold a special place in my heart.
Snoopy was such a large and beautiful part of my life. As you know I have the other pups that were her litter mates, but Snoopy always had a special place. She missed me most when I was gone, slept with me, and was such a sweetheart. My mom got sick around the same time Snoopy did, and we knew we had to do everything we could to keep her with us.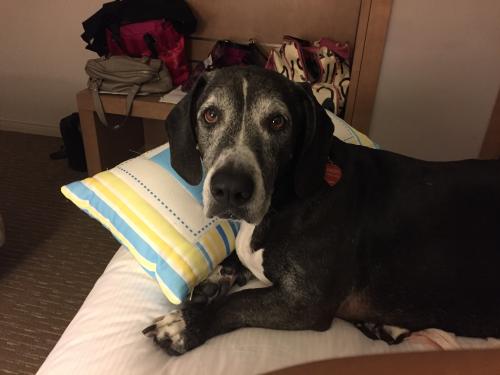 She had a surgery to hopefully fix her herniated disks, and then she did physical therapy. She was a trooper, and became much more of a constant companion. She came to work, and shared her sweet light with others. She was protective of me, but was always was amenable to the attention of others. While we had hoped the surgery and physical therapy would repair her, it became clear she would need more assistance.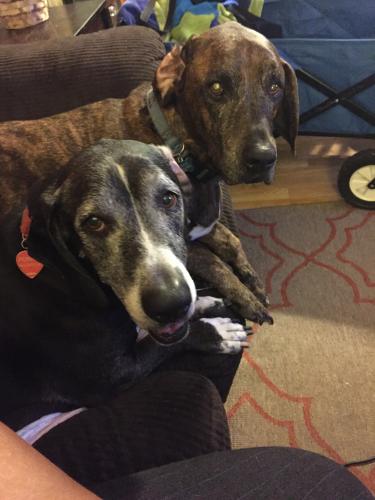 And so she became my partner in crime, and went everywhere. Happily I was able to make her a service animal and she would bring joy to all of those around her. When she couldn't shake the bladder infections, we finally had to make the hard decision to let her go. It was hard to know if it was the right decision, but I certainly didn't want to see her suffer. I also wanted to ensure my other dogs knew what was happening with her, they are a large part of why I decided to have her last moments at home.
 
Thank you,
Monica M. Powers
Lake Forest