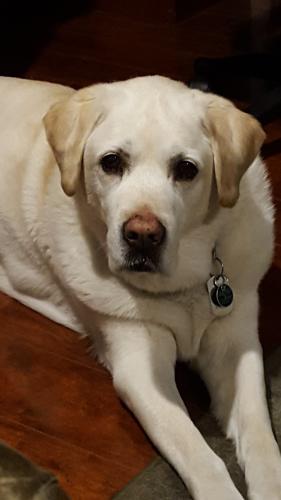 Hello Dr. Annie,
I know you could see how difficult it was for us to let him go after almost 14 years and frankly, we don't know how you do it.  On behalf of all of the furry parents you assist, we thank you.  Your compassion, attention to detail (I recall you "hiding" your equipment out of our direct sight) and consideration for us at such an excruciating time of grief is so very, very appreciated. Dr. Annie, you are a kind-hearted and gifted veterinarian and we are so thankful that you do what you do. The kindest words you imparted to us when asked "Is it time?  Are we doing the right thing?" was "Better to let go a day too soon than an hour too late." We recall those words often when thinking of our beloved pet and how much we miss him.
Kona came to us as a puppy just as we were losing another of our pets to kidney failure.  He so helped ease that loss as well as yet another loss, years later, of our Dalmatian, Hamlet.  It's always more comforting to have another "fur baby" beside you to ease that loss, offer licks and cuddles and fill a little of that empty hole.
This time, for us however, there was no other pet to ease that transition and so this has been especially difficult  for us. For anyone questioning the value of home euthanasia, having experienced both at home vs. at the vet's office, we can say with the utmost certainty that allowing your pet to make this transition is so much kinder and gentler in their own surroundings.  Our Kona was able to lie on his own bed (not a hard sterile surface), we were able to give him a delicious, hot meal made just for him and, the kindest part of this process was that Dr. Annie gave us all the time we needed to say "goodbye."  We never felt rushed and her loving understanding helped us get through this difficult ordeal.
Thank you again Dr. Annie, for helping us through such an emotional time. 

Warmly,
The Larsons
Sue and Steve
Laguna Woods