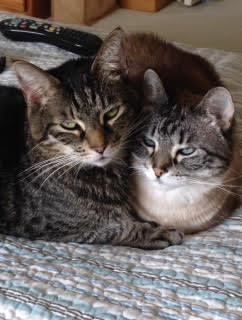 To my friends with pets.....
I wanted to share my experience with you which I had just yesterday.  Both Winston and Sydney have had lifelong health issues, many veterinarian visits, lab tests, special diets, different medications for each cat.  All three different vet visit was costly.  When Winston stopped using the litter box, we made the hardest decision to finally say goodbye.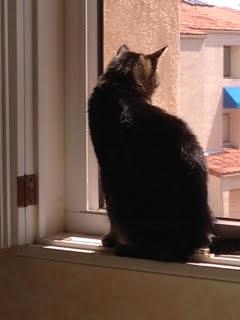 Dr. Meg came to our house for an in-home euthanasia. I saw her as a lovable grandmother.  She was compassionate, kind & sincere and the cats were friendly with her.  She talked me through the procedure and told me what to expect. Dr Meg asked me if I was ready, and the transition was so peaceful.  Dr Meg cried with me. Believe me, it was worth every penny. It includes a communal cremation and burial at sea. Total cost was $1,080 for both cats. I hated when I had to put previous pets to sleep in the vets office on a cold hard stainless steel table, it was too traumatic holding my baby in my arms crying the entire time.
She placed Winston and Sydney in her furry blanket and put them in a cuddle position & carried them in her arms. After the sedative, I gave treats, and they were both comfortable in familiar surroundings, on their own bed. Anyway, I guess sharing this information helps my own healing process.
Thank you a thousand times, this makes our grieving process lighter.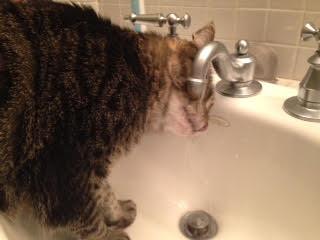 Hugs,
Ellie & Dennis Keck
Huntington Beach