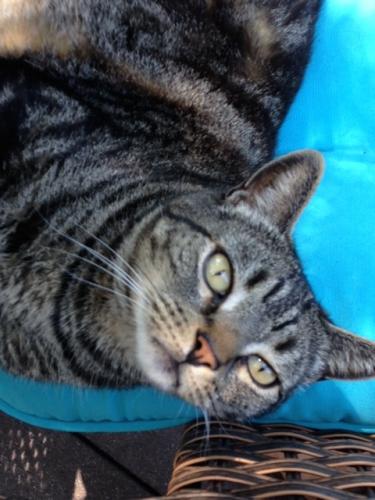 Excerpts from "Topper's Presence" published in Cat Lady in the Canyon
I greeted the New Year of 2018 with emptiness in heart and in my home that was palatable.  It seemed so much quieter and more still somehow, despite Lexington and Bobcat on the sofa in the living room. How is it that an eight-pound cat, who just in September was a sturdy thirteen pounds, could have such a big personality and presence?  Topper left us on December 30, 2017 (after battling gastrointestinal lymphoma) to explore the other side of this life—Heaven, the Other Side; wherever our spirit goes when our body can no longer hold it.
I believe hemp oil was instrumental in giving Topper a decent quality of life (after the diagnosis in October) until late December, when his body started to shut down. After a second trip to the vet on a Wednesday to remove fluid from his tummy; having twice the amount of fluid removed from two weeks prior, he lost interest in food and in all activities. His face was drawn and he was thinner than a week prior.  Saturday morning I called the animal hospital to let them know it was "time."  My vet was on vacation, but a vet tech recommended an in-home euthanasia service, Home Pet Euthanasia of Southern California.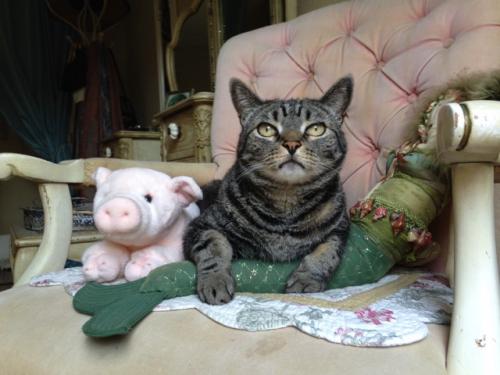 Topper passed sweetly and peacefully on the sofa, nestled in in my arms and wrapped in an afghan knitted by my mom.  Lexington and Bobcat lounged on the floor and watched as I kissed Topper's head and said, "Good-bye Love Bug…"
Dr. Julie of Home Pet Euthanasia was serene and kind, making a compassionate transition for Topper.  He was treated with such respect and dignity, down to the delivery of his ashes directly to my home, which were contained in a beautiful wood box with a carving of branches from the Tree of Life on the lid.  Although the moment of his departure was extremely painful, I found such peace, relief and joy (yes—hard to believe) in the way my Topcat was able to make his exit.
Pamela Knudsen 
Laguna Beach