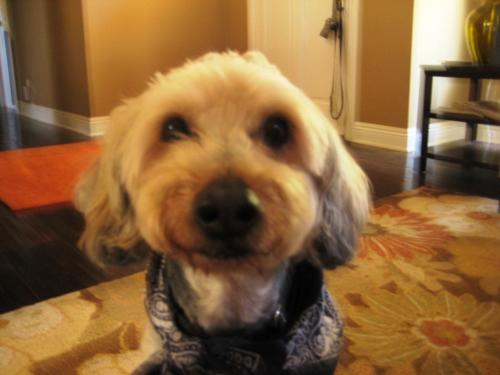 Words cannot express the gratitude I feel for Dr. Julie and Home Pet Euthanasia of SoCal.  While I knew in my heart it was time to let go, I was feeling a bit paralyzed and in need of guidance.  From the moment they answered my desperate phone call, they showed me genuine kindness, patience, compassion and support.  Dr. Julie honored that relationship, encouraged me to talk to and about Mike and share my memories with her.  In the end, she made sure he was comfortable and able to peacefully transition in the comfort of the home he knew. I will be forever grateful for the gentle and loving care she showed us both.  
I have shared with close friends and family how much having this option and the compassion of someone like Dr. Julie meant to me during a very difficult time.  After a warm embrace and saying our goodbyes, Dr. Julie urged me to consider letting the love of a new pet into my life when the time was right.
Mike was my constant companion for 15 years.  He was with me when I purchased my first home, helped me through the death of my father and made it clear more than once, that a new boyfriend wasn't up to his standards (and he was always right).  He could drive me crazy with his stubbornness, was pouty when he didn't get his way but more than anything, he made me laugh and feel unconditionally loved.

Hillary Archer
Irvine