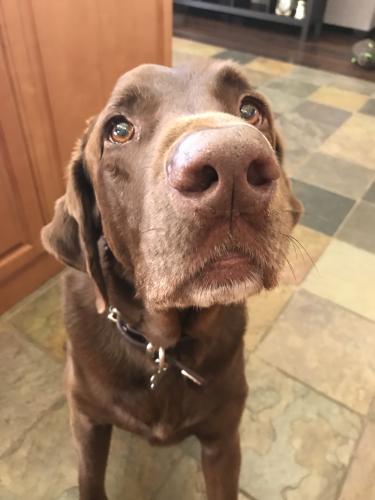 The service you and your team provide is truly an unselfish act of compassion. While we hated saying good-bye to our boy, from the moment Dr. Jenny arrived at our house, I knew we had made the right decision. Milo was so relaxed through the procedure and Dr. Jenny made sure we were all comfortable and never rushed. I can't thank you enough for helping us through this difficult time.
We had to say goodbye to our sweet, gentle giant Milo on Friday, July 13th.   He was a 10 ½ chocolate lab who weighed about 95 pounds.  We adopted him when he was a year and half old. Everyone who met him commented on what a kind soul he was. He was a very laid back dog from the moment we knew him and although he liked walks, he loved eating and sleeping the most. He was known the most for laying by the upstairs glass door getting sun on his face and guarding our house from all the other dogs walking in our neighborhood. We received the final diagnosis of an aggressive brain tumor via a MRI only two weeks before.  We were hoping for more treatment options but most of all more time but it was his time to go. Our family misses him terribly and there is a hole in our hearts right now.   His brother (aka Riley, our other dog) misses him the most. I always say the only flaw a dog has is that they don't live as long as we do.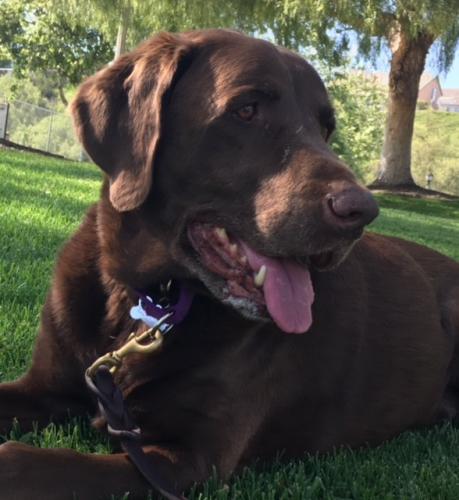 We love you Milo. This isn't good-bye but until we meet again.
"If there ever comes a day when we can't be together, keep me in your heart.   I'll stay there forever."
- Winne-the-Pooh
 
Mark, Patty, Corey and Riley Pound
San Clemente