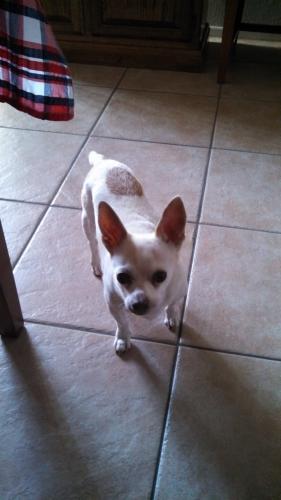 Hi Dr. Annie,
Thank you so much for your in home services.  It meant so much to see Dusty at peace on his own bed surrounded by all of us who loved him.
Dusty was a family member for 17 1/2 years. Being in the comfort of our own home was very important to us. Dusty's fur siblings were able to be with him while he passed. Experiencing this event was a tremendous comfort to us for someone we loved so much. He gave us so much joy.
we still miss our "old man" Dusty.  It's been over 7 months and a day doesn't go by without talking about him.  Even though he was 17 and a half and blind he would still try to keep up with our other fur kids.
Thank you again.
Cheryl Aguilera
Chino