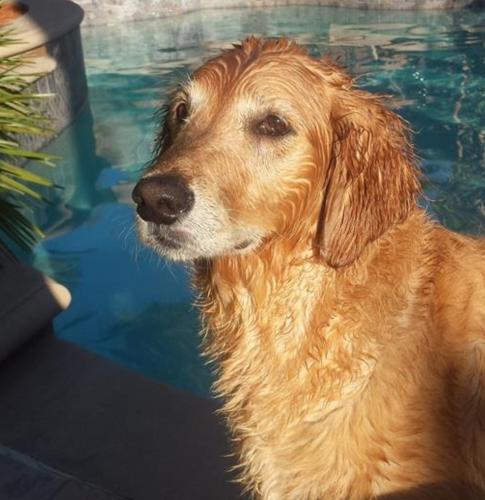 We cannot thank Dr. Annie enough for her compassion, care, and professionalism in transitioning our beautiful and loving Zoe.  Our precious Zoe was the light of our family and during her 11 plus years blessed us with more joy and unconditional love than you can imagine!.  We were forced to make the devastating decision in less than a few days after being diagnosed with a terminal "ticking time bomb" tumor.  Being torn with the decision but knowing what was best for our beautiful girl, we contacted Dr. Annie.  The staff were all amazing, and  Dr. Annie took the time to talk with us, answer all our questions, comfort us, and be there before, during, and after.  Having Zoe at home was perfect and Dr. Annie was so incredibly loving with her, even praying with us, and Zoe crossed over the Rainbow Bridge in complete peace and comfort surrounded by her loved ones.  
To understand and experience unconditional love and beauty is to be blessed with the untold joy of our animal companions. They are with us for such a small amount of time, but in that time they fill our entire lives with amazing memories and love. To our wonderful Zoe, you were everything and more! We are heartbroken that our earthly bodies can no longer pet you and have you run between our legs for your daily "tickle", but you are now free crossing over the Rainbow Bridge to run with those who left before you. Until we see you again our sweet soul, thank you for everything. You are loved beyond compare!
Many blessings to you.
Wayne and Judi Mackey
Ladera Ranch