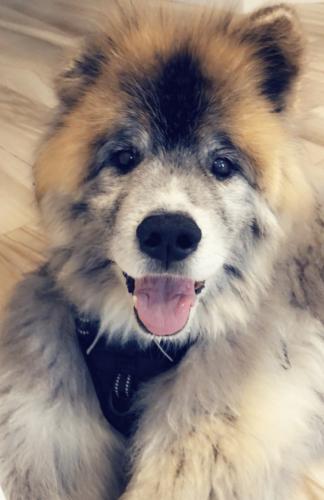 Dr Annie was so wonderful. Explained everything that was going to happen along the way, answered every question very thoughtfully (especially to our four and a half year old daughter) and gave us all the time we needed to say our final goodbyes. Thanks again Dr Annie. You have been so wonderful with everything. Our family will always be grateful for the compassion you showed during this very difficult time.
Spike had a lot of anxiety, especially more so as he got older, and the veterinarian's office stressed him out a lot. Knowing he was at his home of fourteen + years, lying in his own bed, with his head in my lap made this whole transition so peaceful for him, and us.
Spike was the best companion. The sweetest soul. Our house is not the same without him. He will be forever missed but always in our hearts...until we meet again.
The Boukis Family (Tracy, Bill and Demitra) 
Huntington Beach