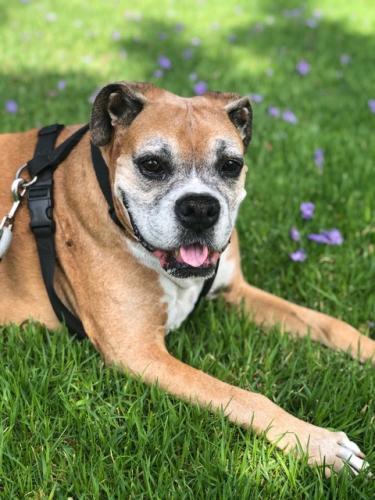 We had wonderful (circumstances considered...) experience with Dr. Dior for the passing of our beloved dog Brutus. The event went better than expected. Dr. Dior was so kind and really put our minds at ease. From the beginning, she answered all of our questions and was so empathetic to us, since we were obviously so sad with this difficult decision. We were super happy and at peace with the service and it was very dignified - I could never imagine our dog passing away in a hospital and since they aren't letting people in vets due to COVID19 - alone.  I'm so happy our friends suggested this option because as you mentioned in your letter - not many people know this service exists. I especially want to complement Dr. Dior's communication skills as she really went above and beyond to explain everything to us, even if that meant repeating something for us so that we could feel as comfortable as possible.
I don't have anything to improve as I thought it was a great experience but I wanted to say that I really value your website. It's a great resource and really made me feel better prior to the process and even after to manage the grief. We were referred by our friends West & Jess Loeb.
Thank you again during this very difficult time. We appreciate the kindness that your staff has shown us. I would highly recommend you to any of our family and friends. 
Suzanne Anderson and Tyler Carlson
Long Beach