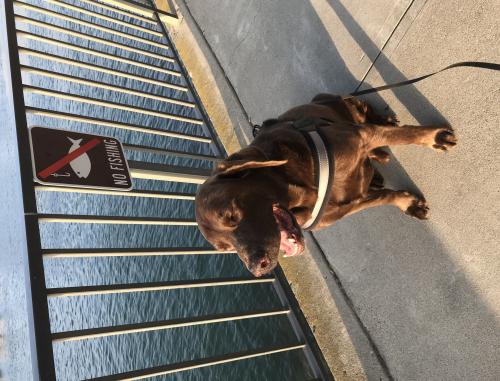 Kirby was my sweet boy - we rescued each other and for 2-years we grew to love and understand each other completely. Without a word, we knew what the other wanted and needed.  Kirby just loved his walks around the neighborhood, on his favorite route near the water, car rides, the occasional "pupaccino" and snuggling on the recliner (even though he could barely fit).
Cancer took my special boy too soon, but because of Home Pet Euthanasia, he was able to transition peacefully within familiar surroundings and with loved ones holding him close.  I think of him everyday and am comforted knowing his last years were filled with love, a full and happy life, and the peaceful loving transition he deserved
I'm so thankful for the kind folks at Home Pet Euthanasia.

Dennis and Shirley Chamberland
Laguna Niguel