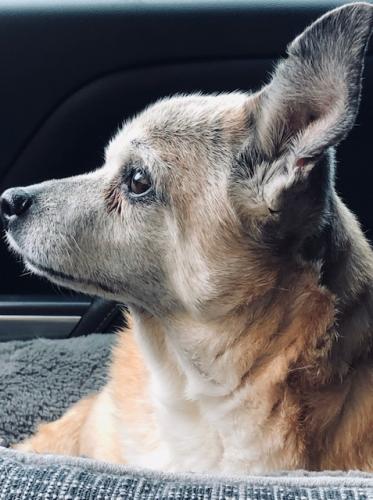 Joey (Jojo) came to me around the age of 5 yrs old. He had been sitting at my vet's office for a few months. He had been shuffled around between various rescues and was surrendered to my veterinarian who vowed to find Joey a home. I watched him over a period of time and would ask my vet if he had found a home yet….the answer was always "no, but aren't you interested in taking little Jojo?" After a few months had passed with no takers, I finally took Joey home. I already had three dogs at home but they welcomed him to the pack. 
 
Joey did not do well with other dogs and I finally understood why he was returned to rescue time and time again. But I was determined to make him one of the pack! It took time but he did adjust. Joey was not the affectionate type that would happily jump in your lap and shower you with kisses. No, he was the quiet type who was always happy to see you with tail wagging, but who stood in the background…always happy with a place in the rear of the pack. He would quietly find his place at the edge of the bed at night, never wanting to intrude my space. He was happy that way and I was intent on allowing him to be his independent self.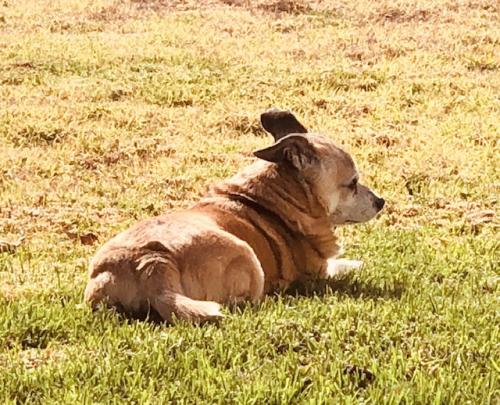 Joey suffered some health problems in the last few years of his life. I like to think that during those times caring for him so carefully and closely, Jojo finally came to know that this was his forever home and he would never be shuffled around again. I felt that he somehow became a little happier. I remember so clearly the times I would come home from work and he would be meandering around in the backyard. I would walk out very quietly and just watch him until he finally saw me. His little eyes would light up, his tail would pop straight up and he would happily trot over to me. Those memories are what I smile about now and I am so glad I had the presence of mind to enjoy those little moments.
We discovered that Joey had a mast cell tumor on his spine. Two weeks later it became clear it was time to say goodbye. I called Home Pet Euthanasia and they answered my call quickly and were so caring and kind. We arranged for someone to come out the following day which was such a relief. 
When Dr. Bridget arrived, she was so kind and right away asked about Joey and our history. She wanted to know our story. She was genuinely interested in getting to know you and your pet and making you feel as comfortable as possible. As she prepared, she gave Joey and I as much time as we needed. She explained each step of the process. As each step was taken, she would ask me to take as much time as I needed before moving forward. I can't tell you how much of a relief it is to see your beloved pet cross over peacefully in your arms without a single amount of fear, stress or pain. The care Dr. Bridget at Home Pet Euthanasia took after we said our goodbyes was so wonderful. Every attention to detail is so delicately and carefully taken to ensure a loving goodbye to your pet. 
I have lost pets prior to losing Joey, but this was the first time I was given the opportunity to allow my pet to cross over at home. I hope that I can provide this opportunity for my other pets still living at home. Losing a pet is never easy. I cannot thank Dr. Bridget and Home Pet Euthanasia enough for helping us through this difficult process.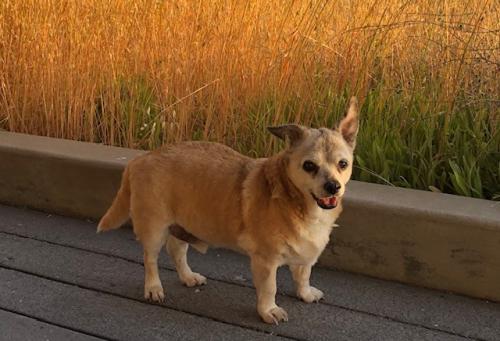 Michele Yarbrough
Los Alamitos