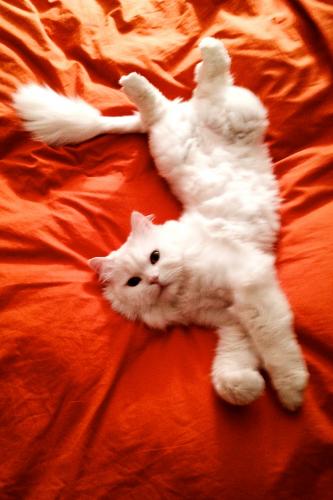 Oliver Ciro was a royal soul and the most beautiful cat I have ever witnessed. He came into my life via a 13 story fall onto my deck in Manhattan. I saved his life, 
found the original owners a week later, they gave him to me. It was our fate, as he ended up saving my life.
My eternal thanks to Dr. Lisa for the compassionate care she offered us at the end. Being at home with Dr. Lisa made the experience a thousand times better than any veterinarian's office.
Thank you for the work you all do!
Karin Bellantoni 
Laguna Beach