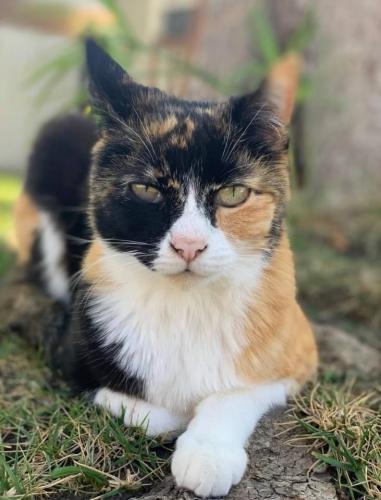 Izzabella Whitaker (aka "Izzy" "Quiz," "Quiz-Kalief")
Feb 2009 - November 2021
Our hearts are still broken from having to say goodbye to our beautiful, loving Izzy.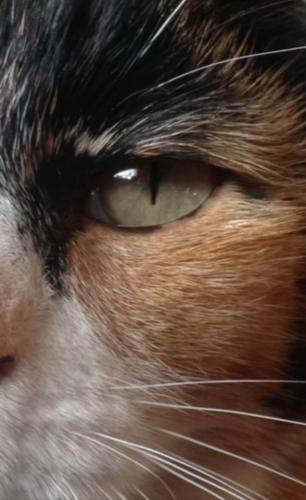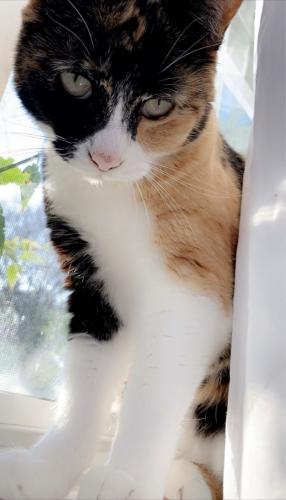 Born in Anaheim, CA, Izzy and her sister Smokey were abandoned under a deck with four other siblings. Izzy and Smokey were fearless in their pursuit of adopting us - even though we were allergic to cats. Their cuteness won us over, and as the love grew, the allergies disappeared.
As a kid, Izzy was a great hunter - especially when it came to lizards and the occasional bird. She enjoyed perching herself on windowsills, basking in the sun, running "chasing drills" throughout the house, lap time in the rocking chair, rest time in the sock basket, and mastering her "paw work". She had exquisite grooming skills and prided herself in paw dipping abandoned water glasses. Izzy split her time between Ryan's and Katie's room, taking turns snuggling, purring, and sleeping.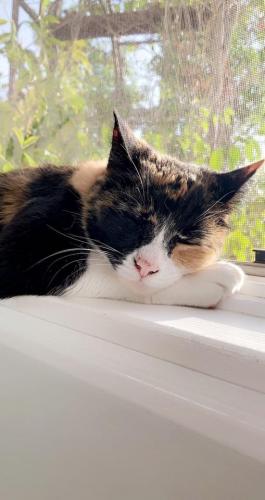 In the second half of her life, Izzy took to social media, mastered photoshoots, and stared in various TikTok videos, Snapchat pics, and IG posts. During Covid, Izzy pursued her High School diploma by attending numerous online English, Environmental Science, Math, and Dance classes. More than anything, though, Izzy was an expert mender of broken hearts and broken spirits. She always knew when someone in the house needed extra love and care, and she gave us that, day after day, right up to the end.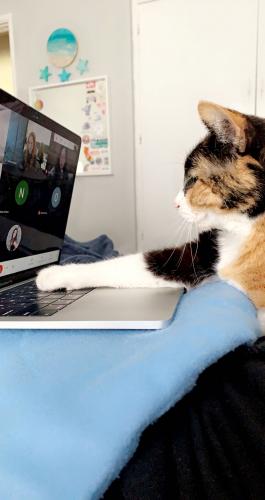 Her absence has left a big hole in our home and our hearts. Rest easy, Izzy. We miss you deeply. 
Robin Whitaker 
Anaheim