We are now offering service in the Inland Empire. 
How is that different from our regular service?  We normally have a travel fee for the Inland Empire, but we now have a doctor who can cover the Inland Empire locally, with no or lesser travel fees (depending on the location in the Inland Empire, see below).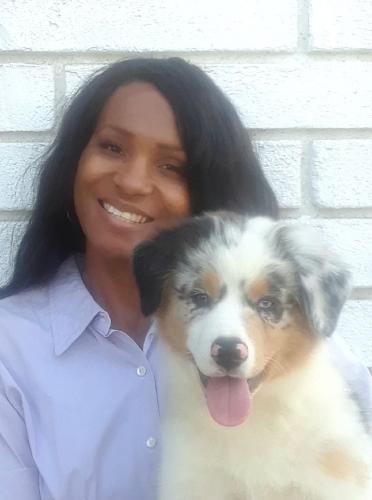 Meet Dr. Dior Moraes.  Dr. Dior has been part of the Home Pet Euthanasia team since 2013. 
In Dr. Dior's words:  "Hello.  My name is Dr Dior and I have been practicing veterinary medicine since 2006.  I have been part of the Home Pet Euthanasia team since 2013.  My husband and I have two wonderful children, and we also have dogs, cats, horses and many happy and funny chickens. I am also an avid equestrian. I look forward to helping you with your beloved pets by giving them the love, compassion, and dignity they deserve."
She is now servicing the Inland Empire although on a part time schedule.  Call us now at 657-255-8611 to find out if your Home Euthanasia visit in the Inland Empire can be scheduled with no additional travel fee. 
Please note that we do service most of the Inland Empire as part of our regular service but if you are able to schedule during Dr. Dior's available Inland Empire time, you may be able to save our travel fee. 
Fortunately, we are able to provide clay paw prints for our IE clients, however, they are made by the cremation facility and the paw prints as shown on our Paw Print page are not available for IE locations.  To see the only paw print available for the Inland Empire, please visit our paw print page, at the very bottom of the page.
Inland Empire travel fees on Dr. Dior's schedule
(for our regular travel fees outside of Dr. Dior's available times, see our Fee Schedule page.)
Approximately 0-30 miles radius:
No additional charge, upon Dr. Dior's availability:
Includes the cities of
Canyon Lake, Corona, Dutch Village, Eastvale, French Valley, Glen Avon, Jurupa Valley, La Cresta,  Lake Elsinore, Lake Matthews, La Sierra, Meadowbrook, Menifee, Mira Loma, Murrieta, Norco, Nuevo, Orangecrest, Pedley, Perris, Quail Valley, Riverside city, Romoland, Rubidoux, Sun City, Wildomar, Winchester, Woodcrest.
Approximately 31-40 miles:
An additional fee applies.  Includes the cities of Alta Loma, Chino, Chino Hills, Hemet, Homeland, Ontario, Pomona, Rancho Cucamonga, Temecula.
* We do not service mountainous areas.
Please contact us for a quote at 657-255-8611.  We will be happy to help you.
Discussing price at a time like this is a difficult thing.  Warren Buffet says:  "Price is what you pay.  Value is what you get."
We promise we will provide you with the best value in this difficult time.  One cannot put a price on caring and compassion, but caring and compassion is what we are about.
Also, please note that the quote you will be given is for a visit lasting between 30-60 minutes.  Longer visits are subject to an additional fee.