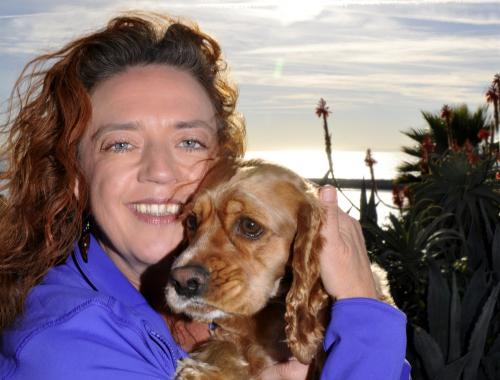 Dr Forslund was born and raised in the beautiful province of Quebec, Canada. Growing up, she immediately discovered a strong love for animals. She grew up with dogs, cats, hamsters and goldfish. She spent countless hours on a friend's 500 acre land amongst horses, deer, peacocks, chickens, ponies, rabbits etc...
From the time I was 5 years old, I knew I wanted to be a veterinarian and help animals.
She graduated from the University of Montreal, Faculty of Veterinary Medicine in 1990 and practiced in Canada for the first few years of her career. She had her own veterinary hospital from 1992 to 2000 in Labrador City, Newfoundland, Canada. In the great white north, she enjoyed winter sports such as skiing and snowmobile and summer/fall activities of fishing, swimming, berry picking, long walks with her dog, relaxing in her peaceful A frame cabin. For several years, she was the head veterinarian for the legendary Labrador 400 miles sled dog race.
After several years of northern living, she decided she was ready for warmer climates and moved to Southern California. She has been practicing in Southern California since 2000 and now dedicates her professional carreer to pet hospice care and in-home euthanasia.
My favorite part of being a veterinarian is helping people and pets by increasing the pets' quality of life and life expectancy.
When she was in clinic practice, she enjoyed internal medicine and dermatology the most.  Now she dedicates all of her veterinary skills to helping old pets have a more comfortable end of life experience by doing hospice care, quality of life consultations and in-home euthanasias.
In her spare time, she enjoys music, playing her violin, drama, riding her horse  and jewelry making. She dedicates most of her free time to her family and her 2 children. Her family also includes 3 cats (Ayla, Aslan and Padmae); two rescue Greyhounds (Mary Poppins and Hiro); a horse, (Emma) and 2 pet snakes (a corn snake named Titan and a Kenyan Sand Boa named Lostris).
Throughout her career, Dr Forslund couldn't help noticing how stressful it is for some pets to go for a vet visit. The last thing people want is to have the last moments of their loved pet's life be stressful or painful. A dog with severe arthritis or a serious medical condition may experience a lot of pain having to be lifted in the car and transported to a veterinary office. "When I had my practice in Labrador, I used to do home euthanasia pretty much routinely. It was a small town, a small practice and life was a lot more laid back than in the fast lane of California living. Here, it's not that veterinarians aren't compassionate or don't care. It's just not realistic for a doctor to leave his hospital unattended for an hour to 2 or 3 hours in the midst of a busy day to drive to a client's house to perform a euthanasia. I know most veterinarians would love to be able to do that for their clients and be there for them at a time like this, but it is just not realistic." This is what led Dr Forslund to start a home euthanasia service.
The reason I created Home Pet Euthanasia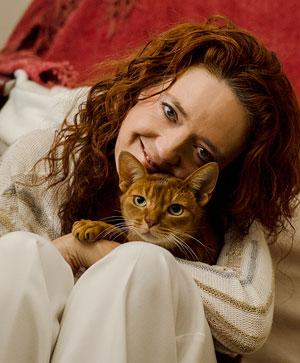 One of the most difficult times of a pet owner's life is when it comes time to say goodbye to a beloved pet who has been part of the family for so many years.  Sometimes, a pet may been part of your life for most of your life, sometimes most of your adult years, it may be the first major loss you experience...  Some pets live close to or more than 20 years and that is a long time to have had this constant presence in your life!  And on the other hand, it does not take 20 years for a pet to worm its way into your heart.  I have known some families who have had a pet in their life for only a few months, yet, this pet may mean as much to them as one who has been there for many more years.  It is, to say the least, heart wrenching to have to part ways. 
As a veterinarian, when I was in a regular clinic/hospital practice, it was always difficult to perform a euthanasia.  You are in the midst of a busy day, you are trying to save lives.  You are there to make pets better.  Doing a euthanasia in the hospital is a lot more difficult for all involved than it is to do it at home.  The "busy-ness" of the hospital, the noise, the come and go of other clients and pets, other pets barking, the smells, the sounds, the lights, the tables...  none of it is conducive to a peaceful experience to begin with. 
It made me so sad so many times to euthanize a pet in the hospital when I saw the pet was scared and the grieving family more uncomfortable than they should be at such a difficult time.  I tried to provide as much compassion, caring, kindness and comfort as I could, but the place, smells, sounds and activity made it more difficult for all involved.  When I started doing home euthanasias, I found such solace in providing peace and comfort to families.  I found families had a much easier time with the grieving process because they were free from the memories of their pet being scared, anxious shaking, etc...  The last memories of their pet were that he was peaceful, comfortable, on his or her own bed, surrounded by loving family and friends. 
So I decided to make this my gift to families.  Being able to say goodbye at home.  Being peaceful.  Providing real care and compassion.  Having the luxury of not being rushed.  Giving families as much time as they need along the way, before the euthanasia, during, and after, to say their final goodbyes.  Providing a stress-free transition for the baby.  Having the freedom to be loving and caring and not having to have my "doctor" face on.  All of that is such a beautiful experience.  It is such an honor and a special, special niche. 
This is why I created this service.  It is for you.  It is for the pet who has been in your life and has given you so much love.  So that you can say goodbye to him the way you want to.  To allow you to be able to give your baby this final gift before his next journey.
May this difficult last journey be easier for you and your friend.
Dr Forslund
Why I can do this work
You ask how I can do this
To so much grief be a witness
Where I get the strength
To carry on at any length
What gift, curse, calling or belief
Carries me through all that grief
How can I at last do what must be done
When day and night pain is in your little one
I see sadness gripping your heart
Because you know his pain never departs
My work ahead is not causing pain
For I bring the gift that pain can fight in vain
And together we are not powerless
When to pain's end we stand witness
I have come to help you
To be cause over his pain too
My work is not a burden, a cross to bear
So please don't say  you feel bad for me
For you entrusted your last act of love into my care
And I see it as a true honor and a sacred duty
My purpose helps lift the burden from your heart
Through the priceless final gift you offer your friend
Together we each play an important part
In bringing him the freedom he needs in the end
For all I do is assist you
To honor his life with you in his last hour
And if he could speak he would tell you
That nowhere but home with you he'd be happier