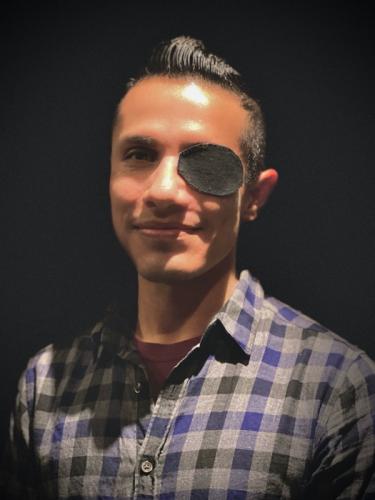 Hi! I am Dr. Daniel.  I was born and raised in Southern California and since the very beginning I have always had a special bond with animals.  There has always been a connection that I have felt with them that I believe is innate.  No one else in my family has this propensity and so I know that my life's work is meant to be with animals.
Since I was a child, animals have fascinated me.  I would devour books about them and could watch endless documentaries.  And, much to the dismay of my mom, there would always be a group of neighborhood cats that I would be fostering and secretly trying to adopt!  
Starting in middle school, I started volunteering at veterinary clinics every summer until I graduated high school.  It was during this period of exposure to the profession that I found my passion.  I obtained my bachelor's degree in Biology from Stanford University and then my veterinary degree from the UC Davis School of Veterinary Medicine.  Afterwards, I completed a one year small animal internal medicine internship in Ventura, CA.  I practiced small animal general practice and emergency medicine for 12 years until joining Home Pet Euthanasia of Southern California in 2019.
Although helping sick pets overcome some of their illnesses was very fulfilling in itself, I found that helping pets at the end of their lives was a calling.  What keeps me motivated is knowing that I am helping those kindred spirits that I connect to so readily, pass on in a peaceful manner surrounded by family and loved ones.  It is my hope to help create a passage over that rainbow bridge for suffering pets that is as tranquil, painless, and anxiety free as possible for everyone involved.       
When I am not helping pets and their families, I enjoy spending time with my family and partner, Chris.  We also love playing with our darling kitty, Bobby who is now 15 years old!  We enjoy riding bikes along the beach and performing yoga on the bluff during the nice and warm summer months.  And Netflix binging is always fun too! 
Professional information: 
Dr. Daniel Gasso
CA License:  16903
What others say about Dr. Daniel:
On YELP:

Sol H.
Tustin, CA
11/19/2020


If you can afford at-home euthanasia, I highly recommend it over going to the vet where your pet will feel stressed. Dr. Daniel was a kind, calming, and professional presence. I really appreciated him. My household was sobbing crying and he always remained calm. Although this was a sad event, it ran smoothly due to Dr. Daniel's care. My kitty, Snowflake passed peacefully. I recommend that anyone with an old or ailing pet call ahead of time and ask about pricing. You don't want to be surprised about a high cost when you run into an emergency. Being aware of cost at-home vs at the vet is important to keep in mind. I opted for the individual cremation. I picked up my kitty's ashes in a nice wooden box. The experience was as good as it could be, despite being a very painful loss for me.
Deeah K.
Santa Ana, CA
2/15/2020


It was such a hard, gut-wrenching decision to make but we had to put our lil corgi Maxie to sleep. Our vet recommended Home Pet Euthanasia, so we made an appointment and Dr. Daniel came out to our house and helped us through the process of saying goodbye to Maxie. He was kind, gentle and patient and Maxie felt so comfortable with him. When it was time to say goodbye, Dr Daniel gave us privacy and let us take as long as we needed to snuggle, hug, kiss and whisper "I love you" in Maxie's ear. It was so hard, but it was the right thing to do and Maxie was in the home and bed that he loved. Thank you, Dr Daniel, we are grateful for your tender and caring heart in such a difficult time such as this.
Gail B.
Sunset Beach, CA
3/16/2020


We had to make the heart wrenching decision to say good bye to our sweet Luna last week.  It became very apparent very quickly that she was tired and done fighting the good fight.  We didn't want to take her back to the vet because of the discomfort of having to move and transport her there and also because she would be so anxious in the last moments of her life.  I looked up the option of home euthanasia and we were able to make an appointment within 2 hours of our call.  Dr. Daniel came to our home and Luna was able to pass peacefully in our living room on her own bed.  We were able to be at her side the whole time and Daniel was just the most amazing person in such a  private and sad moment.  Thank you to Daniel for letting her die the way she loved to live...right next to her peoples in her own queendom.  He took her body and she will be cremated and they will let us make an appointment to come pick up her ashes.  They also notified the vets where she was cared for and this morning, the vet office sent us flowers after they received the notification.  Thanks again.  It is a memory that is so sad at this moment but will forever be in our hearts as a bright light as we did right by a member of the family that gave everything  to us until her last breath.

Patty H.
Yorba Linda, CA
7/7/2020


I've had 15 cats and dogs over my nearing 40 year marriage and have had the unfortunate task of having to take them to the Vets office to put them to rest.  It makes me sad that I had never heard of an in-home service until now - and I may never have considered the value of such a service if COVID hadn't forced it upon us. I would never put another one of my beautiful little animals to rest any other way from now on.  Dr Daniel came out and was such a compassionate and calming presence for us.  Without question he accommodated our desire to have the service in our back patio and gave us only the information we needed to know without forcing anything additional on us through our grief.  It was the most peaceful and lovely passing I had experienced for one of my pets.  I am very grateful to Dr Daniel and Home Pet Euthanasia for providing this to us and wouldn't hesitate to recommend their service to others who find themselves in this unfortunate need.
Jennifer G.
San Francisco, CA
6/29/2020


This agency was the best when making a decision for our old boy Rocky cat who was 19 years old.  From the initial phone call email and website that is loaded with helpful information we knew we called the right place.  Dr Daniel was amazing he took great care of us and our Rocky.  We are at peace. The best choice for kitty and household.
Cathy S.
Huntington Beach, CA
4/14/2020


The entire process of considering euthanasia was really to much to bear for my brother in regards to his 16 year old Maine Coon, Lil Man.  Lil Man has been through his marriage, divorce, good times, bad - 16 years of history.  I knew that I had to help my brother make the most compassionate, but heart wrenching decision.  He had already spared no expense to attempt to keep Lil Man on this earth as his best lil buddy.
But at this point and time, the poor kitty was on a feeding tube and was struggling to walk to use the littler box. At this point it was a matter of assessing the quality of life and putting Lil Man to rest with dignity, as he deserves.  From the initial phone calls, which both my brother and I called on separate occasions ( unknown to each other) both of us struggling with emotion - to the visit by Dr. Daniel, the experience was as pleasant as one could hope for.  The patience of their staff is very great and the compassion is real.  We were fairly embarrassed to be unable to contain the sadness and tears.  It was so hard to say goodbye.  Dr. Daniel made it very dignified for Lil Man, very calm. He also reassured us that we made the right decision.  I was calmed that he was willing to actually support us and not just leave us to wonder. Looking back, I know that Lil Man's quality of life was gone.  The hard part is that he really took a fast downward turn.  Just 3 weeks before he seemed fine....  ( But he was very old and he had issues over the past year - it's not as if this actually came out of nowhere, but it felt like it ) I hope this review lets people know that yes, there are others out there with their hearts ripped out and yes, it is the hardest thing to do.  We will always still wish that we could have spent more time with this amazing cat.  This was 2/29/2020 and I am finally writing something, I still get choked up. Best wishes to all in this situation.
Jen D.
Brea, CA
2/23/2020


This is one of the hardest reviews to write but it's a must.  If you have a pet please use Home Pet Euthanasia when the inevitable comes.  My dog Caboose was my very best friend and the thought of her last moments being scared at a vets office just tore me up inside.  I promised her I wouldn't do that.  And when the day came for us to say goodbye, her vet said it had to be done right away.  She had a type of cancer that could cause a very painful death.  We left the office and called Home Pet Euthanasia - they said they could be out in two hours, so we took her home (with a quick stop at Petsmart and her favorite park). :)
We were in shock when Dr. Daniel arrived, but Caboose loved him and he was so sweet with her.  He treated us with the utmost respect during the worst time of our life.  He explained everything and allowed us all the time we needed.  It was so peaceful.  I will always have good memories of her last moments on earth.  She literally went to sleep.  He even allowed us time to have our other dog say goodbye once she had passed and I think that has helped her grieving and understanding that her sister is gone.
Finally, when we went to pick up her ashes they were so very kind.  I was again, devastated to be picking up my best friend in a box but they obviously handled her with dignity and respect.  They sent a beautiful certificate, sympathy cards, her fur, a paw print, some seeds to plant and a beautiful cedar box with an engraved tag of her name.  It honestly helped so much.  I can't stress how much I appreciate everyone who works here.  They are truly doing an amazing thing for people at one of the hardest times in their lives.  I cannot express my gratitude enough.  Thank you.
Carrie L.
Seal Beach, CA
6/20/2020


We cannot recommend this service highly enough. Unfortunately, we have recently had to send our two fur babies to doggie heaven - one in January and one yesterday. Over the phone, they are so sensitive and caring. They provide fantastic links to their website to help you prepare.
We were so fortunate to have Dr. Daniel for both of our sad moments. He is incredibly professional, calm, kind, knowledgeable and caring.
It is a great service - being able to say goodbye in the comfort of our home is something I am very grateful to have done.
Lisa H.
Garden Grove, CA
2/8/2020


My Love bug, Boo Boo, Everything in this world to me was so tired and ready to move on to the next phase of eternal life.  It was the hardest decision that I have ever made, but I had to put my baby first over my own selfish needs.  Dr. Daniel arrived earlier than the appointment time on Friday morning and thankfully he did.  My Happy was resting after another long night of pacing up and down the hall, so Dr.Daniel was able help my baby leave with a peaceful send off.  I was anticipating such a horrible experience, but Dr. Daniel was so calming and great with my boy (and me because I was a hysterical mess).  I thank you so so much for being there for us... you are truly a Godsend.  I love you my Happy Boy, see you again my partner forever!!!!!
Kelly H.
San Francisco, CA
10/2/2020


Making the decision for a beloved pet is never easy.   When we had to say goodbye to our dog, we couldn't have asked for a more peaceful experience.  Our dog was a home body.   She hated to leave the house.  Even walks made her extremely nervous.   Having the opportunity to cross over at home made her go peacefully.   Dr. Daniel took his time.   Sat down and allowed our girl to feel comfortable with him before doing anything.   Every step of the way he made sure we were ready before proceeding.   He even refused to put the catheter in her leg if she responded at all to the touch.   She went peacefully to sleep and never woke as we stroked and loved in her.   Thank you Home Pet Euthanasia for making such a difficult experience one we could feel at peace about and we know you had the gentlest touch and our furry companion's best interests at heart.   It was worth every extra penny we spent.
Melody P.
San Francisco, CA
5/26/2021


This morning we said good bye to our 17 year old kitty - Baby Girl.  I can't say enough about the care we received from Home Pet Euthanasia, from the first call to the last breath.  Not only were they quick to respond to our calls and emails, they were kind and showed that they truly were sympathetic to what we were going through.  Dr. Daniel took his time and allowed us to spend those last moments in peace.  The compassion he showed really helped to relieve our stress and transition easily into relief.
Bill G.
Los Angeles
7/29/2021


It's not fun euthanizing a pet, but the time had come for my girlfriend's 16-year-old cat Nelly. We used Home Pet Euthanasia of SoCal and we're glad we did. Dr. Daniels was compassionate, gentle and a true pro. The procedure was painless and humane. Super-sad to see Nelly go, but she's in kitty heaven now. Thanks for the help, Dr. Daniels.
Elton W.
Los Angeles
3/26/2021




This is a really fantastic business.  Dr. Daniel is very good at his job; I cannot imagine how draining it can be.  Thank you very much.
Don L.
Brea
5/10/2021


Our family and many old friends who attended and grew up with Fea and Chavo would like to thank Dr. Dan and HomePet for your compassionate and caring devotion in their service.
Thank you,
Don K. Laing Sr.
Wendy K.
Tustin
6/26/21


We went to our vet to have our almost 18 year old precious puppy girl Isabel put over the rainbow bridge only to have them bring her back out to us after waiting over an hour and telling us they had 4 failed IV attempts and blew her veins in her thin and frail legs. She was in pain, so weak and so sad. We were devastated and heartbroken taking our Isabel back home, saying goodbye to your beloved pet is painful enough.
I dedicated the next 2 days to finding an organization that would treat Isabel with the respect and dignity she deserved and help her over the rainbow bridge as painlessly as possible. We are so very blessed to have found Home Pet Euthanasia and Dr. Annie. She guided, educated and supported us so we had everything in our home prepared for Isabel before the day came and we knew basically what to expect.
Dr. Dan came to our home and assured us that Isabel would not suffer. She would be given a powerful sedative before she was given the last injection and put to sleep in my arms. Dr. Dan was kind, calm, knowledgable, patient, softspoken, respectful, took his time and let us take ours. He successfully inserted Isabel's IV on the first try, we were obviously very anxious about this. He was a huge emotional support to us and will always have our heartfelt gratitude.
We were also able to have our 6 year old puppy Sammy with us so he would know what happened to his sister and wouldn't be looking for her afterwards.
It's a very difficult and heartbreaking day but our Isabel was in her home, in my arms, did not suffer and was given the respect and high quality medical care she deserved after 18 years of unconditionally loving all of us. Thank you Dr. Annie and Dr. Dan you have our heartfelt gratitude forever...
Linda S.
Santa Ana
2/26/2021


On Monday we said goodbye to our beloved dog Hurley. One of the toughest things I've ever had to do. But Dr. Daniel was amazing. He was kind and caring. He respectfully gave my family of 5 time to cry, mourn and say goodbye.
Steve T.
Ladera Ranch
1/8/2021


Dr Dan came to our house at 7pm on a friday evening.  He was wonderful.  He explained everything fully and asked if we needed time after the first sedation.  He then placed the IV and my cat didn't feel anything.  It was over within minutes.  I can't say enough for the ability to have this completed while in your own living room with your animal in your arms.
S. P.
Mission Viejo
5/24/2020


Dr Daniel was excellent, professional and empathetic. My decision was beyond heartbreaking and I felt supported and reassured.
Brittany P.
Pasadena
11/8/2020


My experience with Home Pet Euthanasia was nothing short of amazing. Recently, I had to make the heart wrenching decision to say goodbye to my best girl/cat, Dori.  Home Pet Euthanasia accommodated a same day appointment, and Dr. Daniel was wonderful. His calm, kind and professional demeanor made all the difference for me. I was a bit frazzled and super emotional, but he was patient and accommodating. Guys, I was so wrapped up in spending every last second loving my girl, I didn't do a great job of making sure he had a clear space to set up. And, I realized after the fact that I left my bra laying out, directly in his view. (Eeeeek! Embarrassing!) But, nevertheless, he was compassionate, thorough and understanding. Most importantly, he was extremely gentle with Dori and so respectful of the situation.  I am so grateful for Dr. Daniel. The entire process from the initial phone call to picking up the ashes has been so smooth. I will forever be grateful for the sense of comfort and ease this great company provided during my first experience losing a pet.
S. P.
Placentia
7/21/2020


One of the hardest decisions I've made in my entire life, and one of the most difficult days of my entire life, was made better by calling Home Pet Euthanasia to help our very sick cat, Peta. I was amazed to get a same-day appointment and Dr. Daniel was incredibly caring, helpful, and comforting. I feel so blessed that my husband and I were able to let go of our beloved cat at home and with the sincere care and support from Dr. Daniel. I can not recommend this service or this Dr. enough. I'm so, so grateful.
Teenie Tiny T.
Moreno Valley
11/26/2020

I CAN NOT give enough thanks and love to this team of compassionate and empathetic Providers.  My beloved dog, who shows no pain, declined breakfast yesterday.  I immediately scheduled a vet visit where X-Rays were done and it exposed a very large tumor attacking multiple organs.  My baby is 12-years old and an invasive surgery would not improve her quality of life and she declined very fast.  She was a rescue with anxiety and the thought of her final moments in a busy and loud Emergency Room was heart-breaking.  I called a dozen in-home hospice and euthanasia places; everyone was booked solid or off for Thanksgiving.  Caitlin took my calls and, even though I was sobbing, she was SO KIND and patient.  She managed to find Dr. Daniel who had some time to drive (quite far) to my house.  He is the sweetest most gentle soul.  My baby managed to get up and go say "hi" to him - almost as if to "approve" of him guiding this part of her journey.
Half the devastation in my heart was how fast she declined and how helpless I was to stop things.  The other half was wanting to do my best for her - that included letting her pass away at home.  This dog gave me EVERYTHING she had everyday.  This team (starting with Caitlin and ending with Dr. Daniel) comforted my heart far beyond my ability to THANK THEM.  If they are, at all, able to assist your pet and your family THIS IS THE TEAM.
Bess S.
Livermore
1/16/2020

Dr. Daniel was kind, caring, and compassionate during one of our hardest days. We came with a fairy unique and complicated situation. Everyone took the time to listen, understand, and put us at total ease. The actual process was peaceful and dr. Daniel ensured we understood everything, every step of the way. We did not feel rushed and felt thoroughly supported in our heartbreaking decision. A week after our Bo passed, we received a handwritten condolence card and a phone call, not only to check on us, but to check on our 2.5 year old son who was our dog's best friend. Dr. Daniel never even met our son but remembered that I had mentioned how difficult I knew this would be for him. The compassion and true concern for us and our Bo's well-being made this experience as exceptional as it could have been.
Beka Q.
Whittier
10/14/2020

Where can I even begin, our family's beloved boxer Lola had become very sick at the age of 13. Like most of these reviews she was not just a pet but a member of our family. Which made the decision to put her down more difficult. We knew that her time was coming to an end when we would see her in pain due to her cancer. Our vet recommended Home Pet Euthanasia and from the first convo over the phone with Chelsea an already difficult situation felt more at ease. She understood that this was a hard call to make. She made the process as simple as it could be. Meeting Dr. Daniel was even more comforting and caring during such a painful time. He was very clear about the process and made sure to answer any questions we may have had. He was extremely gentle and empathetic throughout the entire process. He never rushed us and went according to my family's pace as we each said our good byes to our Lola. I am extremely grateful for Home Pet Euthanasia and the caring service they provided even with the sympathy card we received later. Thank you Home Pet Euthanasia for your exceptional service and care you gave to Lola and my family.
Diana H.
Irvine
4/13/2020

Thank you to Dr. Daniel of Home Pet Euthanasia. Our vet, Jeff Weitz of Mile Square Animal Hospital, referred us when our dog, Keiva, was on the downhill trend from congestive heart failure. To allow her to cross the rainbow bridge peacefully while at home was truly a gift, not only for her, but for us. Dr. Daniel was so kind. He explained the procedure and made certain that our questions were answered. There were virtual caring hugs all around (due to social distancing). On Easter Sunday, we picked up Keiva's urn and paw print that was so beautifully presented. Thank you.
John D.
Irvine
12/6/2019

Never the review I wanted to write but it's that time. Dr. Daniel came to our house and helped us put our beloved dog of 12 years down. Crusher was an amazing dog but it was clearly his time to go. Dr. Daniel helped put our minds even more at ease when he agreed that Crusher looked like it was his time. It's nice having every doctor we spoke to agree because this is the hardest decision to make.
The amount of genuine care that Dr. Daniel showed was tremendous. He was kind, calm, genuine, and extremely friendly. He helped put our minds at ease during the process. In the hardest moments of your pets life it is so wonderful to have a caring, compassionate vet at your side.
Crusher went extremely peacefully and while this was devastating for us, we knew that it was what needed to happen. I would recommend this service to anyone. To have your pet pass away peacefully in your own home is the best last gift you can give to it. Highly highly recommend these folks.
Testimonials on our website about Dr. Daniel: